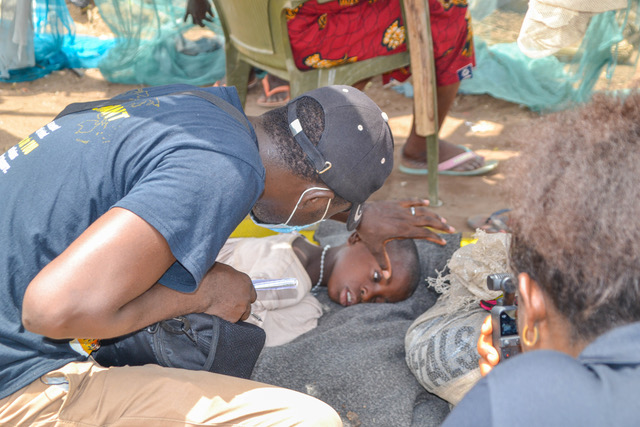 This week, we took a trip to the IDP camp. IDP camps are places of refuge for those who have been displaced from their homes. Many are there because they were forced from their villages after violent attacks by Fulani Herdsmen extremists, who attacked to take siege of their land to feed their cattle. These camps do their best with what little resources they have to take care of the thousands who live there. These people who have fled for their lives and left everything behind now live in makeshift tents and are in desperate need of food, clothes, shelter, and other basic necessities such as basic hygienic supplies.
Ignition633 visited one of these local camps to find out what the most critical needs are and how we can help.
The most critical need is the case of a young boy of nine years who was down with malaria, measles, and other health issues for two weeks. He was left to survive at the mercies of God. We discovered that he was left alone with his grandma, an elderly woman who struggles for her own survival. Praise God we had the provision needed to take this young boy to the hospital and commence treatment for him, and we are overjoyed that he is responding to treatment. Please pray for this young boy as well as all who are living in these camps.